Industry event
BMES 2023
11 Oct 2023 8 AM - 14 Oct 2023 11 PM EDT
WA, US | Seattle Convention Center, Seattle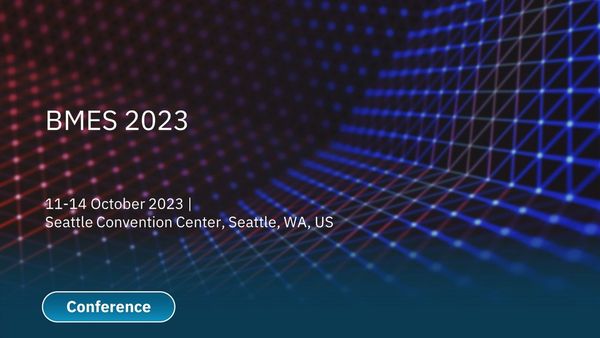 The Biomedical Engineering Society (BMES) is the professional Society for students, faculty, researchers, and industry professionals in biomedical engineering. It takes place in Seattle, Washington, US, from 11 to 14 October 2023.
BMES holds an annual meeting where they have hosted up to 5,500 biomedical engineers who attend scientific presentations on cancer treatment, heart disease, women's health, global health disparities, and more.
The meeting allows members to advocate for their innovative solutions, demonstrating their commitment to the Society's core value of health equity for all individuals.
Braydan Collins, our Application Engineer, holds a presentation about robust shape optimization. "The goal of this project was to enhance the Food and Drug Administration's blood pump benchmark model by optimizing the shape of the blood pump's impeller to maximize hydraulic efficiency and minimize the breakdown of red blood cells (hemolysis). Collaborating with Optimad, we established an OpenFoam CFD simulation to model these characteristics and employed modeFRONTIER to optimize the pump's shape. In modeFRONTIER, we also conducted a study to analyze the pump's robustness under varying inlet conditions."
Highlighted Talks/Workshops
Title:
"Robust Shape Optimization of the FDA Blood Pump"
Date & Time:
13 Oct 2023 | 3:30 PM EDT