ESTECO event
ESTECO Users' Meeting India 2023
23 Aug 2023 | 9:45 AM - 5:15 PM IST
WelcomHotels by ITC, 46 Richmond Road, Bangalore - 560025, Karnataka, India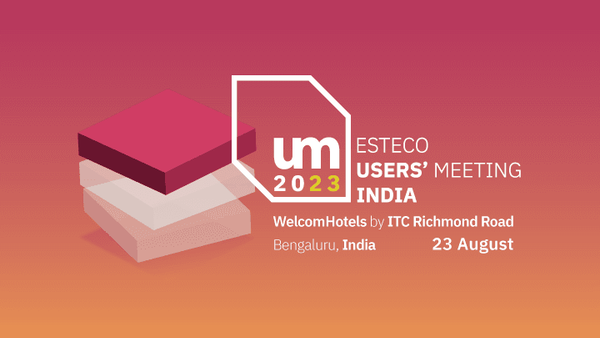 We are pleased to announce our second Users' Meeting in India, which is going to take place in Bengaluru, Karnataka, India, on 23 August 2023. Delegates are going to meet at WelcomHotels, 46 Richmond Road, to listen to inspiring talks and to learn more about modeFRONTIER and VOLTA latest updates.
Consumer and regulatory demands are challenging traditional engineering methods, and many industries are coming to terms with the fact that numerical optimization techniques are crucial to stay competitive and relevant. As a global independent provider of numerical optimization and process integration software, ESTECO works to preempt customer needs and to satisfy the demands and standards of the most forward-thinking companies, by keeping its solutions at the forefront of engineering technology.
The event represents a unique occasion to hear experts discuss our proprietary algorithms, response surface modeling techniques, distributed execution options, data visualization and decision-making capabilities. Don't miss the chance to meet people from ESTECO and our Indian partners to share the usage of our technology and to learn more about the product roadmap.
For more information about the event visit the dedicated website.