ESTECO event
ESTECO Users' Meeting North America 2021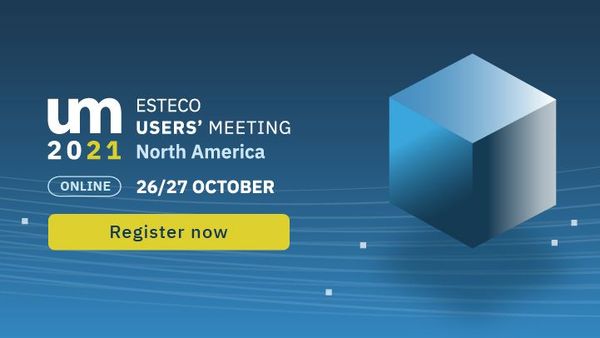 The 7th edition of the ESTECO Users' Meeting North America 2021 taking place on 26 and 27 October is going to be virtual.
modeFRONTIER and VOLTA enthusiasts will virtually meet for two days to learn about innovative applications of our solutions across various industry domains.
A number of speakers have been announced from a diverse set of industry domains from organizations like Raytheon, Schlumberger, Mahindra Automotive, Johnson & Johnson Vision, Ford Motor Company and Cummins.
Our President, Carlo Poloni, is going to chair a round table titled "Integrating MBSE with MDO to enable a holistic approach to Digital Engineering - Opportunities and Challenges" on 27 October at 10:00 AM US ET. Starting from the key question for many engineers today "Why Model Based Systems Engineering (MBSE)?", a few experts are going to discuss on the importance of systems thinking for design of complex products and processes and its role in the engineering digital thread.
In addition, ESTECO experts are going to present the latest features and advancements in our products: Danilo Di Stefano, modeFRONTIER Product Manager, Marco Turchetto, VOLTA Product Manager, and Alessandro Turco, Cardanit Product Manager.
See the full agenda here. Join us to listen to inspiring speeches featuring our technology in fields including aerospace and automotive among others, showing engineering challenges and outstanding results.
For more details about the speakers and to bookmark the sessions of interest visit the event page.