Conference
JMAG Users Conference 2023
6 Dec 2023 8 AM - 7 Dec 2023 11:45 PM JST
Japan | Hamamatsucho Convention Hall, Tokyo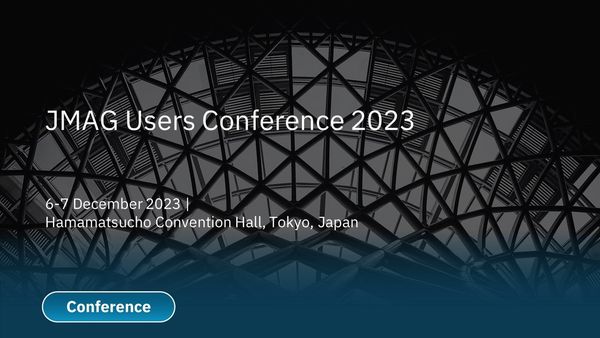 The 30th JMAG Users Conference 2023 is going to take place in Tokyo, Japan, from 6 to 7 December 2023. It is the annual Users Conference organized by JSOL Corporation, the company behind JMAG, an electromagnetic simulation software.
This conference is a gathering of engineers, researchers, and innovators from around the world who are passionate about electromagnetic simulation, design optimization, and the countless applications this technology holds.
JMAG Users Conference represents for ESTECO the perfect platform to share our insights on our latest technologies and collaborate with like-minded professionals. This is a unique opportunity to gain a deeper understanding of how ESTECO solutions can enhance the engineering processes and drive innovation.
Our Support Engineer Federico Carlini is holding a workshop on optimization, providing an overview of what parametric optimization means in engineering applications, analyzing the main elements of the optimization problem, introducing the logic behind some of the most commonly used algorithms, and finally reflecting on best practices when approaching optimization.
Join us at the conference and discover more about our expertise in multidisciplinary optimization, process automation and collaborative design.
Stay tuned to learn more about the upcoming agenda.
Highlighted Talks/Workshops
Title:
"Design optimization in Engineering: methods and Best Practices"
Session:
Academic Poster Session
Date & Time:
6 Dec 2023 | 3:40 PM JST
Speaker:
Federico Carlini