Industry event
PAAT2023
20 Nov 2023 8 AM - 21 Nov 2023 11 PM CET
Germany | DECHEMA Haus, Frankfurt am Main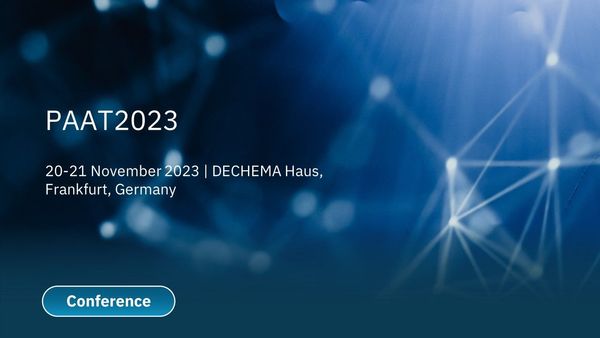 PAAT2023 conference is going to take place in Frankfurt, Germany, from 20 to 21 November 2023. It is the annual meeting of the extended DECHEMA/VDI-Fachsektion "Prozess-, Apparate- und Anlagentechnik" (PAAT).
Process, plant, material, and sensor technology of the future: which developments are driving plant and process engineering? Interdisciplinary future topics such as climate-friendly and sustainable production, electrification, CO2 and H2 management (e.g. generation, storage, use) are core. Other main topics are digital technologies in engineering, trends in process development and process technology as well as current developments in plant construction and operation. In addition, trends in materials and apparatus technology as well as measurement technology are dealt with.
If you are interested, join us and come to listen to our Support Engineer Fabio Delli Carpini's presentation on design and production optimization of a green ammonia plant. The study focuses on developing green chemical process plants using green hydrogen from renewable sources but faces challenges due to fluctuating energy supply. To address this, researchers aim to identify cost-effective designs for energy storage and optimize system operation based on historical weather conditions. By using specific solar and wind data, the study achieves significant reductions in capital expenditure, ensuring consistent plant operation through dynamic weather patterns and demonstrating improved weekly performance through periodic adjustments based on weather forecasts.
Highlighted Talks/Workshops
Title:
Design and production optimization of a green ammonia plant
Date & Time:
21 Nov 2023 | 11:10 AM CET
Speaker:
Fabio Delli Carpini