ESTECO event
SAE 2019 Commercial Vehicle Engineering Congress
9 Sep 2019 2:15 PM - 11 Sep 2019 2:15 PM CEST
JW Marriott Indianapolis Downtown, Indianapolis, IN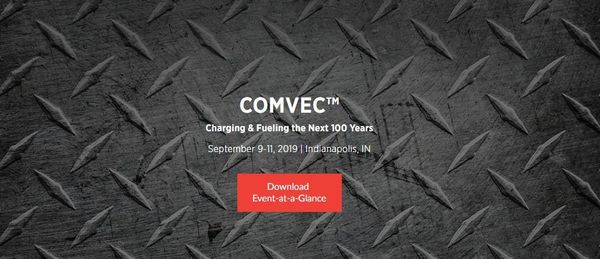 ESTECO is honored to exhibit at the Commercial Vehicle Engineering Congress (COMVEC) 2019 that will be held at the JW Marriott Indianapolis Downtown, in Indianapolis (IN) from September 9 to 11, 2019.
The COMVEC™ Technology Connection is the premier conference for the sharing of technical knowledge and networking for the global on- and off-road commercial vehicle industry. Be amongst the foremost industry leaders for three days of expert insight, interactive learning, and inspiring keynotes.
COMVEC will feature three symposia tracks—the first on Our Society in the Future, the second on Fueling the Future, and the third on Charging the Future.
Join 650 plus technical experts and business leaders for a forward-thinking look into the latest trends and innovations—from mobility needs of the future and alternative fuels to electrification and on- and off-highway trends and applications. Engage in a program covering all the hottest topics in commercial vehicle technology and absorb critical insights that will fuel your career and business.
MEET ESTECO EXPERTS AT BOOTH #209 AND DISCOVER MORE ABOUT OUR TECHNOLOGY!