Industry event
SAENIS "Road to Virtual World" 2023
12 Oct 2023 | 8 AM - 6 PM IST
Hotel Crowne Plaza, Gurugram, Haryana, India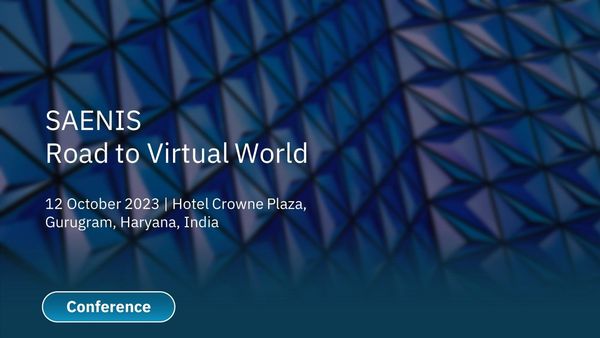 SAENIS is a unique platform to bring together industry leaders and technology experts from OEMs, Component Manufacturers, Software Companies, Technology Partners, Consulting Firms, Academia etc. for sharing knowledge and networking.
Mobility is entering a new age of innovation consisting of autonomous driving, electrification, connectivity, and shared mobility. These advances require a new design ecosystem that could offer reliable, faster, cheaper and more customized solutions.
Digitalization plays a key role in the transformation from traditional to innovative ways for better attention to detail while reducing the development timeline, cost and resources. Simulation, being at the forefront of Digitalization, is an essential technology to achieve these goals. This is where ESTECO Technology plays a major role and, as a sponsor of the event, attends this conference. Meet our representatives there.
Highlighted Talks/Workshops
Title:
Scenario-based approach and reinforcement learning techniques for validation of ADAS
Date & Time:
12 Oct 2023 | 2:15 PM IST