ESTECO event
UM18 | ESTECO International Users' Meeting 2018
Stazione Marittima, Trieste, ITALY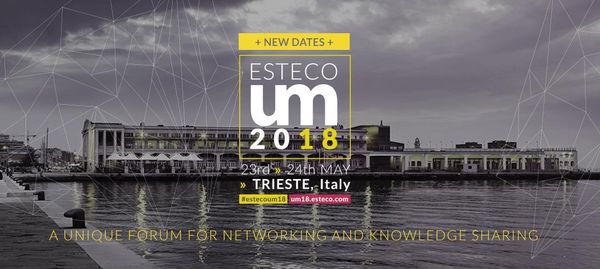 The 8th biennial ESTECO International Users Meeting (UM18) will be held on 23rd and 24th May 2018 in Trieste (Italy).  The event will comprise a rich agenda of presentations from industry and academic experts, who will outline the most advanced application scenarios for the ESTECO optimization technology.
ESTECO Technology gives its users a competitive edge throughout the product design process; it is the secret to their success and the driving factor behind the development of their most innovative products.
The gathering of modeFRONTIER and VOLTA enthusiasts provides a unique forum for sharing knowledge and learning about the latest applications, methods, and techniques used to advance product innovation through simulation and design optimization.