Webinar
Integrating XFlow, WB-Sails and modeFRONTIER for olympic sail optimization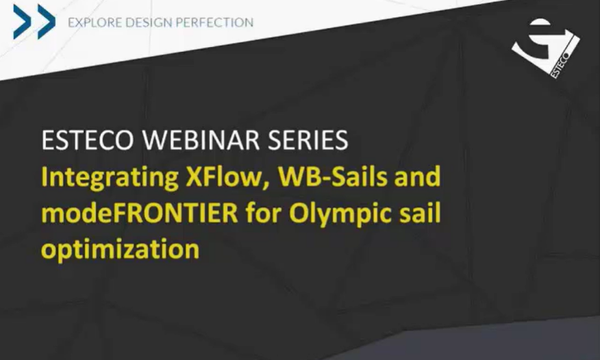 In this joint webinar, expert engineers from WB-Sails, Next Limit Dynamics and ESTECO demonstrate the advantages of the integration of their software, illustrating the details of the models, and presenting the results of the optimization.
The focus of the webinar is to illustrate the optimization process used to enhance the shape of the sails used for Olympic disciplines and produced by the Finnish WB-Sails.
The "flying shape" of the sail is modeled by a parametric CAD (Catia v5), and a non-stationary simulation is performed using XFlow, the CFD software by Next Limit Dynamics, recently acquired by Dassault Systèmes. The automatic simulation process was set up in modeFRONTIER. With only few simulation the optimization algorithm was able to identify the optimal shape, while minimizing resistance and heeling moment on the boat.
Agenda:
Olympic Sail Parametrization (Catia v5)
modeFRONTIER integration with XFlow CFD software
Optimization results and post-processing analysis