Industry event
NWC23 | NAFEMS World Congress 2023
Tampa Convention Center - 333 S. Franklin Street, Tampa, Florida, USA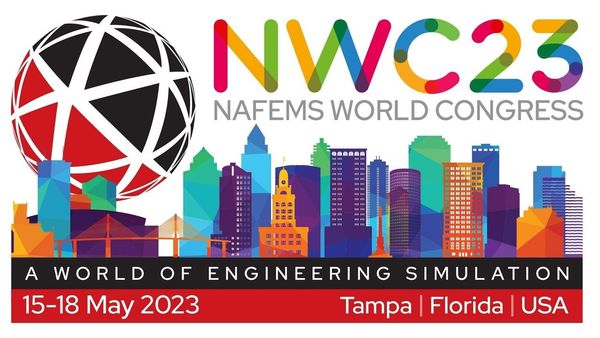 ESTECO is sponsoring the NAFEMS World Congress 2023, taking place in Tampa, Florida, from 15 to 18 May. The event is going to be in-person again, with an exhibition area where you'll the opportunity to meet us in person.
Simulation is now right at the forefront of the product design process, being the main topic for three days of outstanding simulation content, delivered by experts and thought-leaders from the community.
The agenda is available here.
Don't miss the chance to visit our booth #15 and to listen to our experts' presentations.
Highlighted Talks/Workshops
Title:
Enabling Hyperautomation in an SPDM Framework: Unified CAE Workflow and Business Process Management
Session:
Track 2K - Simulation Data Management 2
Date & Time:
16 May 2023 | 2:45 PM EDT
Title:
Multidisciplinary Labyrinth Weir Spillway Optimization
Session:
Track 3H - Optimisation 2
Date & Time:
16 May 2023 | 5:50 PM EDT
Speaker:
Tobias Gloesslein
Title:
Identifying Appropriate Error Metrics for Reduced Order Model Validation
Session:
Track 7F - Reduced Order Modelling 1
Date & Time:
18 May 2023 | 11:55 AM EDT